Motor Trike, Inc. Acquires Hoppe Industries
2018-02-16: For Immediate Release
(TROUP, Texas) As of January 2018, Hoppe Industries is now under the Motor Trike family of operations.
For years, Hoppe Industries has manufactured award-winning motorcycle accessories made in the U.S.A. The product catalog has included an array of motorcycle fairings, windshields, trim, audio accessories, and more. Hoppe products will continue to be sold under the Hoppe name but as a subsidiary of Motor Trike, Inc., with all production relocated from Kenosha, Wisconsin to Troup, Texas. Continuing the tradition in quality founded by John Hoppe, Hoppe products will now have the added value of both Motor Trike engineering and customer service.
"We plan to keep Motor Trike and our dealers on the leading edge of the industry," says Motor Trike's J.D. Vey. "Hoppe Industries fits perfectly with our goals as a company in the next few years, both operationally and product development-wise."
Motor Trike has plans to revamp the Hoppe brand online through its website and social media. Additionally, the company plans to update the existing product line and add more Hoppe accessories in the future.
At this time, Hoppe products may be ordered through the Hoppe retail site below, Authorized Motor Trike Dealers, and through both Drag Specialties and Parts Unlimited:
http://www.hoppeindustries.com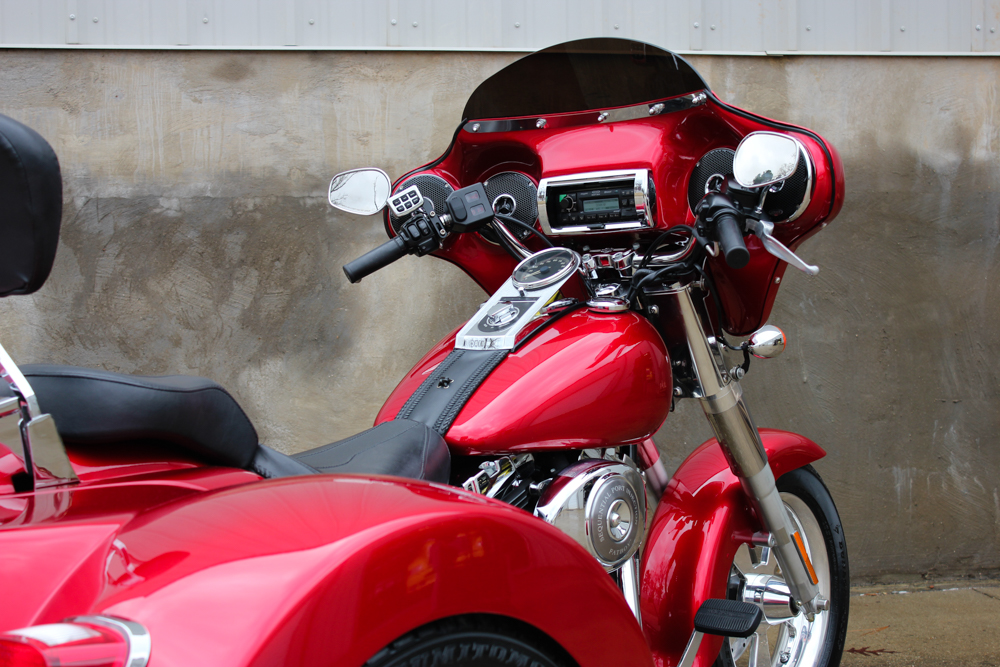 Motor Trike Spartan IRS shown with Hoppe fairing.
About Motor Trike
Motor Trike, Inc. has been manufacturing conversions that transform two-wheeled motorcycles into three-wheeled trikes for over 23 years. Located in Troup, Texas, Motor Trike is the nation's leading trike conversion manufacturer. They specialize in converting Honda, Harley Davidson, Victory, Kawasaki, Triumph, Yamaha, Suzuki, and Indian motorcycles into trikes that you would be proud to ride. Motor Trike products are developed in-house by an exceptional team of engineers with vast knowledge and experience in suspension and chassis design. With a network of over 250 dealers, It's easy to enjoy a tradition of quality and a lifetime of fun. Visit www.motortrike.com.
Contact
Media Relations
22667 FM 15 Box 611
Troup, TX 75789
marketing@motortrike.com